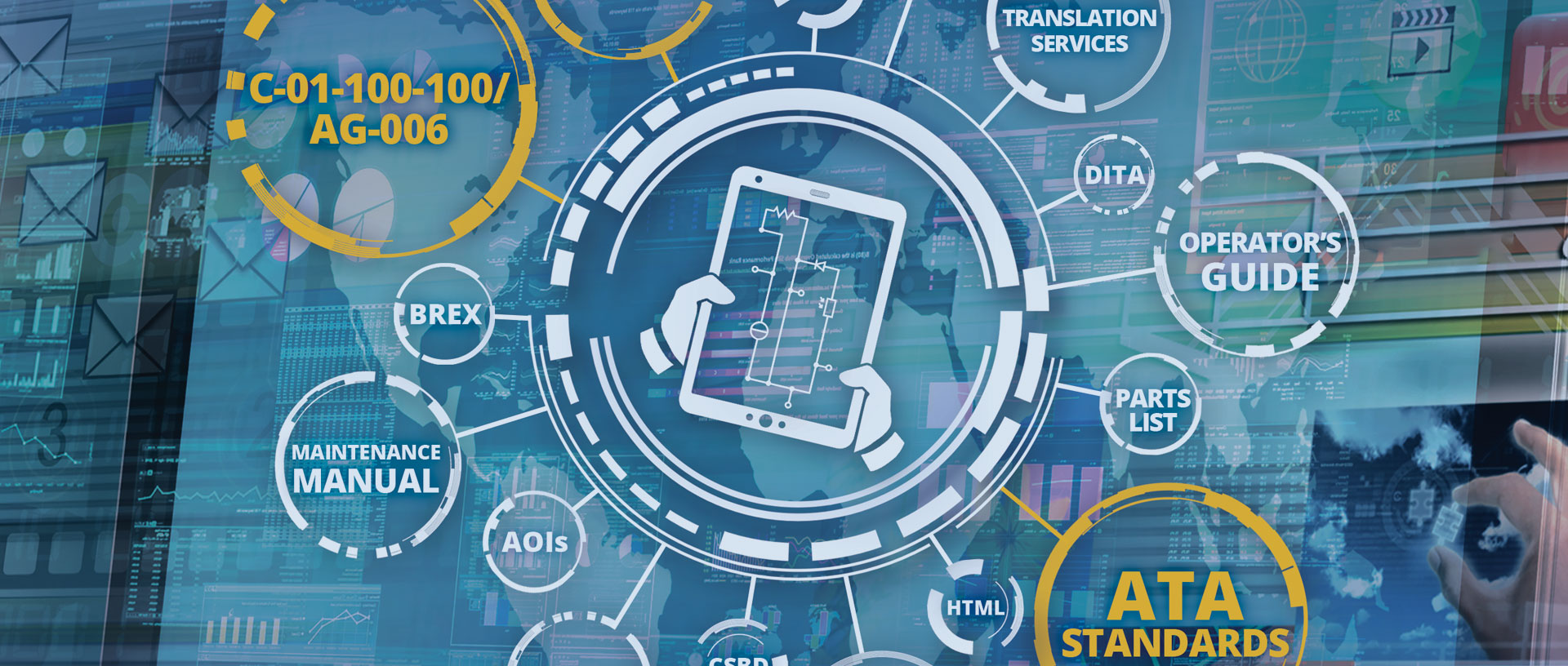 Courseware
Bluedrop is committed to providing fully comprehensive technical manuals throughout the life cycle of the system or equipment.
Committed to providing our clients with optimized support services with the synergies of training and technical publications or stand-alone technical publications.

Publications Management Services
End-to-end program and project management services for your publication's activities.
Full range of technical writing and revision services, as well as configuration management.
Publications management.
Project Management
Legacy Conversion
Writing and Updating of Technical Publications
Resources and expertise to exceed your most stringent publications requirements.
In-depth knowledge of the latest ATA, ILS, MIL-Spec, AG, and S1000D specifications.
Turnkey legacy documentation support services.
Capable of developing complex procedures.
Expertise in all aerospace and defense technical publications.

Graphic and Illustration Services
A full range of graphic and illustration services using the latest software.
Vectorization of existing drawings.
Creation of new illustrations from engineering drawings.
Electronic Publishing Services
Experience with the latest in desktop publishing applications from Acrobat to the S1000D tool suite.
Considerable experience in the production and formatting of manuals.
Document can be delivered to you in any hard copy or electronic form
Your reproducible will comply with all current industry or military standards.
Build all the navigational links necessary in your documents to search and find the subject matter or information required in the shortest amount of time possible.