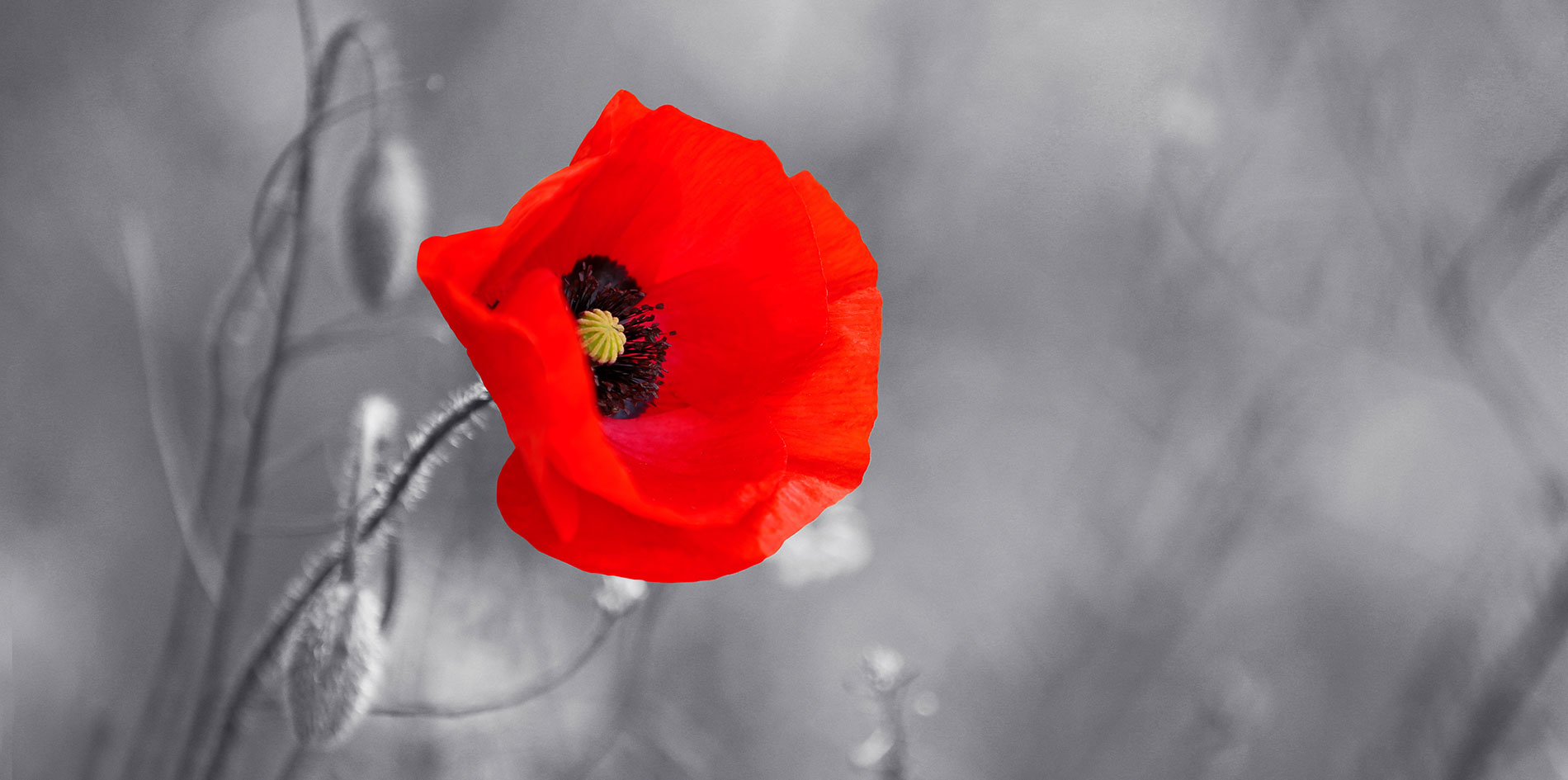 What We Do
Honouring Bluedrop's Current
and Past Military Personnel
Bluedrop is proud to have current and former military personnel among our team. They bring valuable skills, experience, and a wealth of knowledge to the workplace.
This Remembrance Day, Bluedrop is honoring and highlighting employees who are currently serving or who have previously served in the Canadian Armed Forces.
Below are the bios of the Bluedrop men and women who so bravely dedicated their time and services to the Canadian Armed Forces.
Ryan Tyler, Subject Matter Expert
Why did you join the military? To fly military aircraft and contribute to missions and operations at home and around the world.
Are you currently still active in the military? No longer active, but still a member of the Supplemental Reserve.
What rank/position were/are you? Officer commanding a helicopter tactics development unit.
What does Remembrance Day mean to you? It is time to reflect on the friends and fellow soldiers lost during my time in uniform, as well as the contributions of previous generations.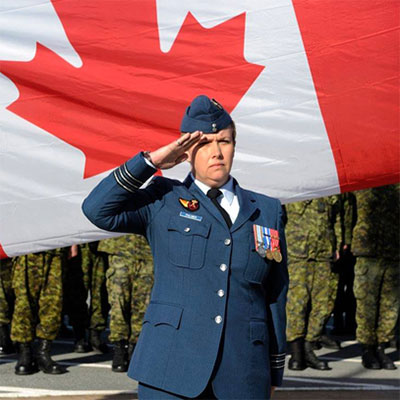 Barbarie Palmer, Sr. Director, Simulation Products & Technology
Why did you join the military? I joined the military because I wanted to be able to be an aerospace engineer and to do something 'real' faster than I would be able to in the civilian world. I was (and am) very strongly drawn to the need to serve.
Are you currently still active in the military? No, I retired in August of 2016 after 23 years of service.
What rank/position were/are you? In my last post, I was the Commanding Officer of 12 Air Maintenance Squadron and the Senior Aircraft Maintenance Authority for the Canadian Maritime Helicopter fleets.
What does Remembrance Day mean to you? To me, Remembrance Day is very personal – not about me or my service but in remembrance of the individual stories that comprise our collective freedom. I was once told that everyone dies twice: once when you stop breathing and once when your name ceases to be spoken. Remembrance Day, to me, is about speaking their names and remembering their stories. My service was one of choice. I remember those that gave me that choice, often when they didn't have that right themselves. I reflect on the freedoms and rights that are so often taken for granted and the cost to those that secured that freedom. I remember those that sacrificed, in death and in life, such that my children don't need to be afraid, and I think of those that still stand, working to ensure that all can one day say the same.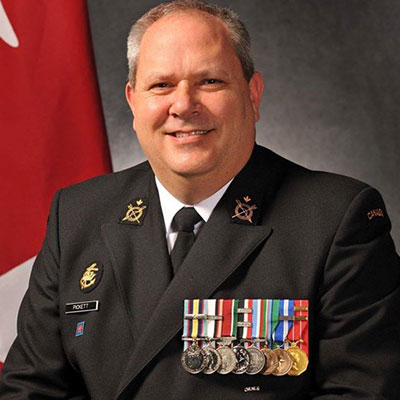 Fred Pickett, Naval Training Systems Subject Matter Expert
Why did you join the military? I was a Sea Cadet from a young age and moved up through the ranks quickly and was also member of the courageous sailing club in London Ontario and became the Coxn (Snr Chief) of the MV Rhea 59 previously YMS 299. A Yard Minesweeper from WW2. Mines had magnetic force to make them attack battleships. The YMS was made of wood to skirt around the mines and destroy them. It was converted to a cadet training vessel and stationed in Port Stanley Ontario in the 60's and sailed on Lake Erie to train sea cadets in seamanship. I took leadership courses in BC at Cadet Camp Quadra and enjoyed sailing, the adventure training and learning all aspects of seamanship. I left my hometown of Brantford Ontario in February of 1981 at the age 17 to start basic training in Cornwallis Nova Scotia.
Are you currently still active in the military? No, I was medically released from the military due to injuries resulting from my service in April 2014 after serving 33+ years.
What rank/position were/are you? I retired as a Chief Petty Officer 2nd Class. I was stationed in Halifax my entire career, however due to staying in Halifax I was deployed more than the average sailor. This benefitted me by keeping my family in Halifax and them having my wife's family as a support mechanism while I was deployed. My final posting was Maritime Forces Atlantic (MARLANT) N-52 Readiness and Policy. 3 Days after my retirement I started with Atlantis which was bought out by Bluedrop shortly after.
What does Remembrance Day mean to you?
Canadians recognize Remembrance Day, originally called Armistice Day, every 11 November at 11 a.m. It marks the end of hostilities during the First World War and an opportunity to recall all those who have served in the nation's defense.
Personally, for me Remembrance Day for me is a reflection to me of those who have served before me, with me and who are serving and will deploy in the future. Those who paid the ultimate sacrifice both in battle and at home dealing with the mental effects as a result of their duties and also other injuries sustained while serving. The hardships they endured while away from family and friends while serving their country. My family was not military before I joined with the exception of 1 uncle however my wife's family including her father and brother, many uncles and cousins had served mainly with the Army. Not only do I remember them on Remembrance Day but every day of the year. I have lost many close friends and the majority were under 60 and passed due to injuries or diseases incurred during their time in service. We will remember them.